The Theory of Quantum Matter group led by Dganit Meidan is part of the condensed matter theory group of the physics department at Ben Gurion University of the Negev. Information on open positions can be found here.
Our group is interested in systems where quantum mechanics gives rise to fascinating physical properties. Our main area of research is topological matter with a focus on topological superconductors, topological semi-metals, interacting topological phases and topological pumps. In particular we are interested in the way interactions affect the physical properties of the emergent end states, and the way these changes manifest themselves in experimentally measurable quantities.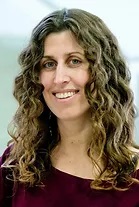 Department of Physics
Office: Building 54, Room 226
Ben-Gurion University of the Negev
Beer Sheva 84105, Israel
Email: dganit@bgu.ac.il
Phone: +972 (0)8 6461170
Join Our Group!
Our group is looking for talented postdocs, PhD, and Master students.